"ENJOY YOUR SLAY!!!"
The incredible ZOMBIE RAMPAGE has come to Southern Utah to take care of a little zombie problem in our corn field.  You'll board the giant monster ZOMBIE KILL BUS and embark upon one of the most insane paintball experiences you'll ever see!  With paintball guns mounted in every single window of the bus, you can shoot "live" zombies as you drive through the zombie junkyard.   We hope your night vision is sharp, because we need your help to rid the desert of zombies!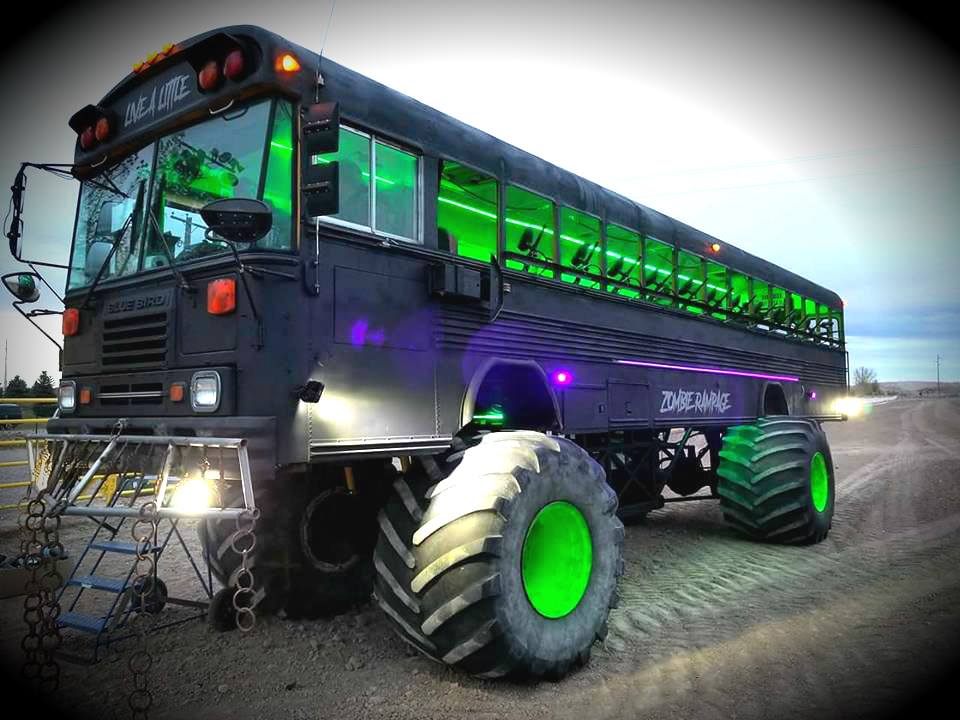 It's a monster bus, equipped with paintball guns in every single window!  You'll receive a hopper full of 100 paintballs, and the option to purchase more onboard the bus.
If it moves, bleeds, drools, growls, or lies in convulsions, it's fair game for you, the Zombie Rampage patrol!  Take aim and fire at will!  There are hoards of zombies on both sides of the bus!
More Information