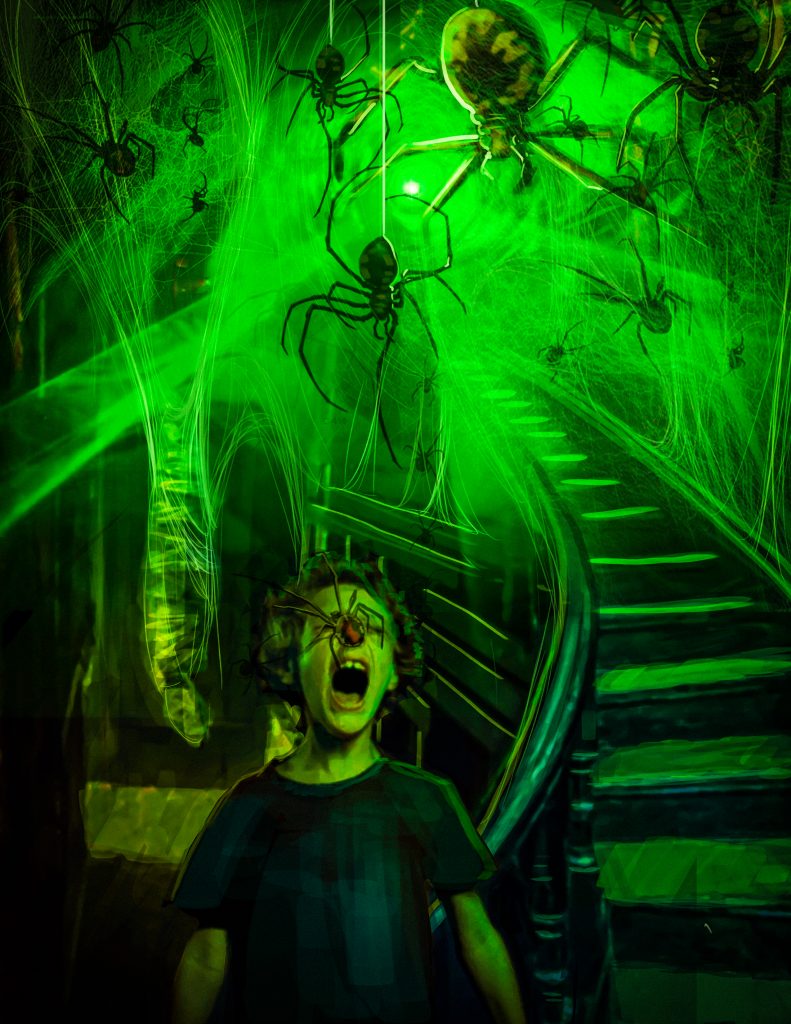 Legend has it that the 1940's-era Art Deco Fox Theatre was home to killer vaudeville shows and epic silent movies during the early days of Hurricane. Unfortunately, it turns out some of the vaudeville performers actually were killers and some of the Theatre's stars refused to stay silent after their untimely departures, stage left.
This is a 6,000 sq ft indoor, climate-controlled haunt, with multiple special effects, facades, and a talented cast of actors to test your terror limits. Due to the intense physical aspects of the haunt, costumes are not allowed.
The Phantoms of The Fox Theatre are back and better than ever. Monday nights are $25 for a family pack up to 6 and $5 for each additional. Wednesday and Thursday are $10 for each entry, and Friday and Saturday are $15. There is a $2 discount for showing a re-share of our event posting, and a free same night re-entry if you check-in at The Fox Theatre on social media.
(This event is not recommended for children under 13.)
More Information